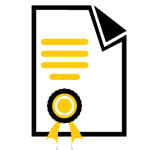 We receive many questions about our sentence rephrase process at Rephraser.net. We have combined the most commonly asked of these questions to make it easier for you to find answers instead of having to contact us directly. This will save you time and make it easier for you to decide whether or not you want to proceed with placing an order to rephrase sentences.
Should I send an order to rephrase my sentence for each sentence in a paragraph or a document?
Even though we rephrase sentences we would prefer to receive the full document so that we can rephrase paragraphs and select phrases. It is important for us to know the context of the sentence because
rephrasing the sentence
on its own without knowing the paragraph from which it is taken can lead to problems with retaining the original meaning.
Can I buy the program from you to rephrase the sentence on my own?
When you place an order with us to "rephrase my sentence" we do not use any computer program to carry out the work. Rephrase sentence specialists manually do the rephrasing. They carefully read the document and then take each sentence to write it in a different way so that it still states the same idea.
Are your rephrasers qualified enough? 
Yes. Our rephrasers have relevant degrees and great experience in rewriting different types of texts, documents. They always deliver the work on time and do their best to meet your requirements. 
How can I be sure that your sentence rephrase process will be free of plagiarism?
We take the time to check all the sentences that we rephrase to ensure they are not the same as any other sentences of that nature in any material that has been posted online. We use a computer program to do this for you and we send you a copy of the report along with the completed order for sentence rephrase.  It is impossible to have 100% plagiarism free because of the nature of words that are common to all sentences. However, when we
rephrase this sentence
your you, the whole document will be above 95% plagiarism free.
Are your writers trained in sentence rephrase processes?
All our writers are graduates of university and have knowledge in many fields. Along with having years of experience in writing they have expertise in the topic of your document and an excellent command of English vocabulary.
May I know where is your company based?
We are an online-based organization so we are working with people from all over the world.
If you have other concerns about sentence rephrase, please don't hesitate to contact Rephrase.net to receive more information