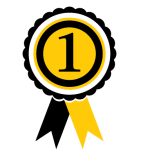 There are many times when you will need to rephrase a sentence that just seems out of place in the paragraph, but you do need to have it there because it is important to the main idea. You have probably spent time trying to reword the sentence to no avail. It is time to receive professional assistance from a sentence rephraser at Rephraser.net. We can rephrase any sentence or document so that it reads well, maintains a continuous flow and retains the meaning.

Our Rephrase a Sentence Process
We know that you want your writing to be original and when we work at rephrasing a sentence for you this is uppermost in our mind. We do not use software to help us with sentence rephrasing. The work is performed manually by experienced writers that are knowledgeable in your field. There is no danger that we will simply copy and paste a sentence that meets the criteria from another document and send it back to you when you place an order for us to rephrase a sentence.
Paraphrasing Sentence Samples
Original:
"This above all: to thine own self be true,
And it must follow, as the night the day,
Thou canst not then be false to any man."
― William Shakespeare, Hamlet
Paraphrased:
"Most importantly: be true to oneself,
And as a rule, just as the night follows day,
Be not dishonest to any individual."
Original:
"I must have been asleep, for certainly if I had been fully awake I must have noticed the approach of such a remarkable place. In the gloom the courtyard looked of considerable size, and as several dark ways led from it under great round arches, it perhaps seemed bigger than it really is. I have not yet been able to see it by daylight."
– Bram Stoker's Dracula
Paraphrased:
"If I had not been in a deep slumber, I would have definitely taken notice of the extraordinary location within which I now found myself. Masked by the sombre and poorly illuminated pathways, the courtyard appeared to be remarkably larger than it actually was. So far, I have not had an opportunity to view the place in the daytime."
Original:
"I left him then, still puffing at his black clay pipe, with the conviction that when I came again on
the next evening I would find that he held in his hands all the clues which would lead up to the
identity of the disappearing bridegroom of Miss Mary Sutherland."
– The Adventures of Sherlock Holmes "A Case of Identity"
Paraphrased:
"Leaving him smoking his blackish clay pipe, I was confident in my prediction that the next time we should meet in the evening, I would discover that all the hints pointing to the identity of the vanished Miss Mary Sutherland, would be in his possession."
Original:
"A commodity appears, at first sight, a very trivial thing, and easily understood. Its analysis shows that it is, in reality, a very queer thing, abounding in metaphysical subtleties and theological niceties."
-Karl Marx – Das Kapital "THE FETISHISM OF COMMODITIES
AND THE SECRET THEREOF
Paraphrased:
"Commercialized raw materials may appear at first glance to be of little value or importance, simple items whose impact on society can easily be explained. However, when engaging in a more detailed examination of their significance, they appear quite strange in how they can influence society in subjective, material and moral ways."
Sentence rephrasing requires paying attention to details. We read the sentence to fully comprehend the meaning and then we rephrase the sentence in our own words. The vocabulary we use fits with the rest of your writing so that it won't stand out as having been written by another person. We ensure accuracy in the meaning of any words that we substitute for the overworked words you may have used in the original.

Rephrase a Sentence to Make It Original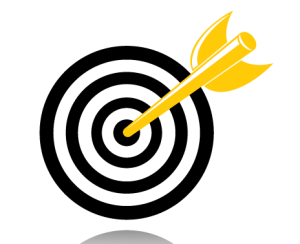 The sentence you send us for rephrasing doesn't have to be one that you wrote. It can be from another source and you need a sentence rephraser to make the writing unique to you. That is not a problem and is the main type of work we do in rephrasing a sentence for clients. You only have to submit the document with your order to Rephraser.net and we will handle the rephrasing sentences problem for you. We check the completed document to ensure that it is free of plagiarism.
Rephrase a sentence with us and save yourself a lot of frustration. Rephraser.net has the professional writers to do the job well. Place your order today!